Nancy Murdoch survived three different bouts of cancer and each time had to travel almost 250 kilometers from her home in the town of Berri in Riverland to Adelaide for treatment.
Key points:
The new building will concentrate essential services, including accommodation, for cancer patients in the region
A survivor says it could make all the difference for people who have to travel long distances for treatment
The facility should be ready to start operating in August
Ms Murdoch credits the supported accommodation provided by the Cancer Council for helping to save her life and is excited about the progress of their new building for other cancer patients in the area.
The Cancer Council is building a new facility in Adelaide for people from the region traveling to the city for treatment, which will concentrate support, prevention and research services under one roof.
The facility, which the board says will be the first of its kind in the state, will have the capacity to care for 120 people and should be ready to accept regional patients from August.
Over the past 20 years, Ms. Murdoch has survived breast, kidney and colon cancer.
She says the facility will make all the difference to others in similar situations.
"Without this accommodation, I simply would not have been able to receive treatment," Ms Murdoch said.
"And if you can't get treatment, you don't have much chance of living.
"I am here today thanks to the doctors and the accommodation provided by the Cancer Council."
"Home Away From Home"
The Cancer Council said the building on Greenhill Road was nearing the final stages of construction.
The $30 million project is partly funded by a $10 million grant from the state government and chief executive Kerry Rowlands said the council has sold its two existing lodge premises.
"The new building will combine all elements of the services we provide, bringing together our cancer research, prevention and support services, as well as supported housing," said Ms Rowlands.
"This accommodation is really for local South Australians affected by cancer, to make them feel like a home away from home.
"It's always easier to talk to someone who is going through a similar situation and that's certainly what we're looking to create in this new building."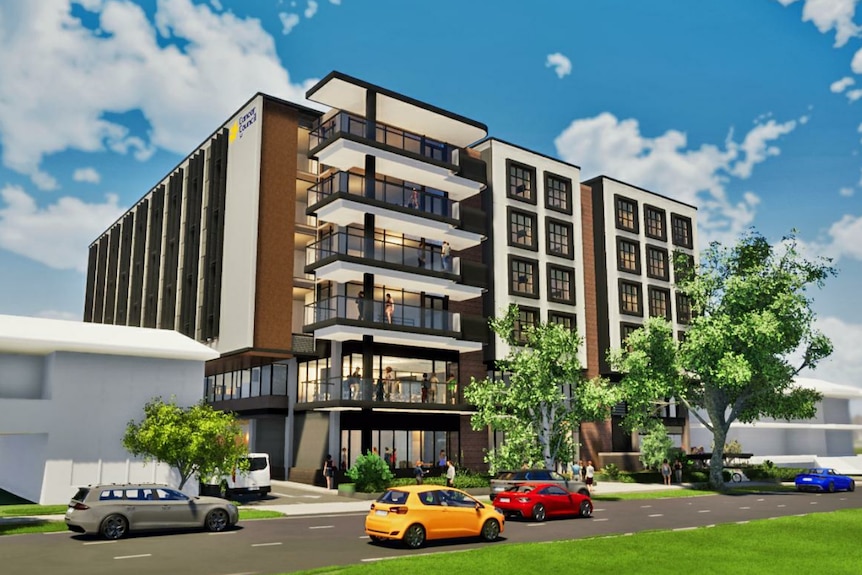 Ms Murdoch says anything that can reduce the anxiety of battling cancer is "very important".
"It will take a lot of the stress out," she said.
"With everything in the same building, it's going to be absolutely amazing.
"With your treatments, you are very tired and you stay six weeks at a time – and it also affects you emotionally.