Let's be honest, the past year has not been rosy. From Covid-19 to an economic downturn, much of our energy has been spent every day. For many of us in the wine industry, this became much more difficult when an alcohol sales ban was put in place at the end of March 2020. Join us as we take a moment to reflect on this who was and what lessons we can learn from the new year.
The virtual buyer
With most of the population stuck indoors for much of 2020, it's no surprise that e-commerce has exploded. Many skeptical South Africans have tried online shopping for the first time and have been pleasantly surprised by its efficiency and convenience. While existing online liquor stores have seen significant growth, wineries, generally considered traditional and sometimes even primitive in their sales approach, have been forced to urgently upgrade their web and direct channels. to consumers. With on-site retail (bars and restaurants) still compromised heading into 2021, further growth is expected in the digital realm.
Storage
After several months of alcohol bans, many who would normally put a bottle or two in their shopping cart on the way home from work are now ensuring their wine racks are filled with their favorites at all times – In case. It remains to be seen whether this trend continues but, for the moment, the memory of running out of is still quite fresh. We provide bulk purchasing and stocking (some may even call it the guard) to continue as a trend for some time.
The Conscious Wine Consumer
It seems that millennials, who are looking for options aligned with their health and environmental philosophies, are driving the rapid growth of organic, sustainable and vegan wines.
This trend has given rise to a diverse range of niche wines and sub-categories emerging to cater to this new market. This includes everything from low-alcohol and dealcoholized wines to natural, low-sulfite and organic wines.
The growth of this category is great news for local winemakers, as it represents a significant opportunity to step out of the mainstream wine market into a blue ocean. Of course, the key to success is understanding how to tap into the millennial segment, who have cut back on their consumption and are making the choice to drink less and drink better.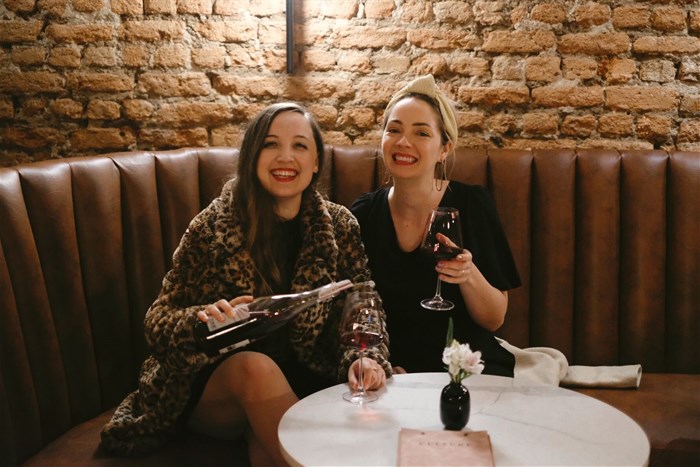 Kristen Duff, Gosia Young
Sip virtually
First, there was the Zoom call. Then came the Zoom tasting. With wineries like Creation in Hemel-en-Aarde launching bespoke tasting 'kits' consisting of miniature bottles of their premium wines, it has suddenly become possible to taste with the winemaker from anywhere in the country and indeed the world. Online wine events, webinars, and tastings show no signs of slowing down, and we have a hunch this trend will continue well beyond the days of coronavirus.
Alternative packaging
From flat plastic bottles to canned and boxed wine, boxed winemaking is making a big comeback, 2020 has been a big time for creative wine packaging trends. Long before quarantine changed our collective lives, the wine industry recognized the need to bring exciting and practical wine packaging concepts to millennial consumers, who tend to appreciate single servings and labels. nutritional information in durable packaging.
While historically wine marketers believed that heavy bottles subconsciously suggested the value of wine to the consumer, there is a paradigm shift towards lighter and more environmentally friendly bottles.
Recently, Accolade Wines, in collaboration with Garçon Wines, launched Hardy's Wine in recycled PET flat bottles, in order to minimize production and distribution costs. Meanwhile, single-serve cans are skyrocketing in popularity, with brands like Spier, Robertson and Uncanny jumping on the real bandwagon.
A huge plus? South African wine consumers increasingly seem to be thinking outside the box, with high-end BiBs (Bag-in-Box) launched by brands such as Fairview, Shine Club Wine and Ben Wren Wine Co. offering wine Quality BiB from respected countries in the South. African wine cellars.
Ultimately, despite the hardships and setbacks Covid-19 has caused so many people, 2020 has again been a reminder that the wine industry is much like the beloved vine – it's resilient, knows how to withstand a stormy and rich in flavors.